THE ONE BOX SOLUTION
---
FOR CYLINDRICAL & MORTISE LOCKSETS
4 Faceplates Included.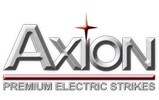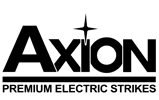 1 - 3/8" Shallow backset and Three Hour Fire Rated
We include the 4 most used faceplates to make specifying and installing easy
Covers 90%+ of Cylindrical & Mortise Lock configurations (without deadbolt), plus faceplates can be kept & used to help accomodate for door sag.
>>> Mortise Lock with a Deadbolt?
4100 Features:
Grade 1 Electric Strike -- heavy duty construction, 1,000,000+ Life cycles -- 3,250+ lbs. Holding Force
Four popular faceplates included -- including the 4 most used faceplates in the box makes specifying and installing easy Covers 90%+ of Cylindrical & Mortise Lock configurations (without deadbolt), plus faceplates can be kept & used to help accomodate for door sag.
1 - 3/8" Shallow backset -- the 4100 low profile electric strike can be used in 2" fire rated frames with 1/2" sheetrock ingress
Low Current Draw -- .240 Amp at 12DC makes it very PoE Friendly 12 & 24DC :: 12 through 24 AC. All the low voltage and amperage flexibility you need
The included CCTS covers the gap when retrofitting the HES® 1006, Folger Adams® 712/732, and Von Duprin® 6200 Series or even Trine EN Series strikes. No more ugly trim skirts. The CCTS always matches the faceplate finish.
Why cut for a deadbolt 100% of the time when they are only used 5% of the time.
Patented # US20110241361
Cutout Specification A115.1 (with Slight Jamb Modification)
Standards:

Class A, 3 Hour fire rated single door / frame configuration
WH recognized for UL10C, Fire Tests of Door Assemblies
UBC 7-2, Uniform building Code
CAN4 S104, Standard Method for Fire Tests of Door Assemblies
NFPA 252 - Issue: 1999/01/01 Standard Methods of Fire Tests of Door Assemblies
NOTE: WH fire listing is void when using fail safe action.
UL LISTED - 1034 Burglary Resistant
UL294 (6th Edition) listed
ANSI A156.5 - 1992 - 4-7/8" x 1-1/4" Fits
4100 Electrical Characteristics:
| Volts | Current | Ohms (Ω) | Duty | Sound | Wire Color |
| --- | --- | --- | --- | --- | --- |
| 12DC | 0.240 A | 50 Ω | Intm./Cont. | Silent | Blue/Red |
| 24DC | 0.114 A | 210 Ω | Intm./Cont. | Silent | Brown/Red |
| 12AC | 0.210 A | 50 Ω | Intm. | Buzz | Blue/Red |
| 16AC | 0.280 A | 50 Ω | Intm. | Buzz | Blue/Red |
| 24AC | 0.420 A | 50 Ω | Intm. | Buzz | Blue/Red |
When removing the connector and using the wires direct; Red Wire is Common, Blue Wire accepts 12DC & 12-16 AC, Brown Wire accepts 24DC.>
4100 Available Finishes
4100-BLK


Black Powder Coat *NEW*

4100-32D


Satin Stainless Steel - BHMA630

4100-10B


Dark Bronze - BHMA613

4100-US3


Bright Brass -- BHMA605

4100-US4


Satin Brass -- BHMA606

4100-10


Satin Bronze -- BHMA612

4100-32


Stainless Steel -- BHMA651