THE OUTDOOR SOLUTION
---
FOR CYLINDRICAL, MORTISE, & RIM PANIC
---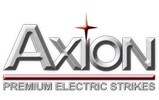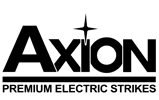 The BEST Access Control Solution for Gates and Outdoor Installs.
Weldable steel gatebox Included!
THE Outdoor gate solution comes with the gatebox. It handles Cylindrical and Mortise Locks, like the 400, and comes with the Latch so it can be used with Rim Panic Exit Devices, like the 400RP.
EN400CMRP Features:
Perfect for exterior doors and gates. CMRP includes the Gatebox, the RP Latch (for Rim Panics) and is 12 & 24 DC
Superior Strength -- 2,000+ lbs UL® tested.
Superior Life -- Durability of 1,000,000+ life cycles
Superior Application - Outdoor UL® rating allows the strike to be used anywhere - especially good for gates.
For a more traditional rim panic strike with the outdoor rating, please see the EN800 (3/4" thick) or the EN850 (1/2" thick)
Fail secure/Fail safe field reversible on DC units.
Grade 1 Strike -- Contains a one piece locking mechanism with one Solenoid -- less parts mean less problems.
Left and Right handing is field reversible.
Your go anywhere strike!
EN400RP Specifications:
UL® Listed 10C - Fire-rated - Class A, 3-hour, single swing door (when using the CM latch - Not 10C rated when used with the RP latch)
UL® Listed 1034 - Indoor/Outdoor Burglary Resistant
UL294 (6th Edition) listed
NYC MEA 79-01-E
The Outdoor Any Lockset Solution
EN400CMRP comes with 12 & 24 DC Power:
| Volts | Current | Ohms (Ω) | Duty | Sound | Wire |
| --- | --- | --- | --- | --- | --- |
| 12DC | 0.280 | 43.0 | Intm./Cont. | Silent | 2-Orange/White |
| 24DC | 0.150 | 164.0 | Intm./Cont. | Silent | 2-Black/White |
EN400CMRP Available Finishes
EN400CMRP-32D

-- Satin Stainless Steel - BHMA630
EN400-GATEBOX
Custom made to fit the EN400CMRP and is perfect for exterior doors and gates. The Included Steel gatebox can be welded, or bolted, into position.
Great substitution for maglocks... keep gates locked during power outages. Good for any high risk location, like pools.