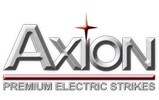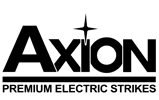 ---
EN400-GATEBOX
Custom made to fit the EN400RP and is perfect for exterior doors and gates. Steel gatebox can be welded, or bolted, into position.
Great substitution for maglocks... keep gates locked during power outages. Good for any high risk location, like pools.
EN400RP Gate Electric strike
The BEST electric strike for outdoor rim exit devices on gates
For new or replacement installations in wood or metal gates. Use with rim panic exit devices, especially in gates, with up to 1" throw, based on 1/8" door (gate) gap.
Need an outdoor rated solution for a Cylindrical or Mortise locks? → EN400
EN400RP Features:
Perfect for exterior doors and gates. Use the EN400RP with Item # EN400-GATEBOX and securely mount the strike anywhere on the frame.
Superior Strength -- 2,000+ lbs UL® tested.
Superior Life -- Durability of 1,000,000+ life cycles
Superior Application - Outdoor UL® rating allows the strike to be used anywhere - especially good for gates.
For a more traditional rim panic strike with the outdoor rating, please see the EN800 (3/4" thick) or the EN850 (1/2" thick)
Fail secure/Fail safe field reversible on DC units.
Grade 1 Strike -- Contains a one piece locking mechanism with one Solenoid -- less parts mean less problems.
Left and Right handing is field reversible.
Your go anywhere electric strike for gates!
EN400RP Specifications:
UL® Listed 1034 - Indoor/Outdoor Burglary Resistant
UL294 (6th Edition) listed
NYC MEA 79-01-E
The Outdoor Rim Panic Solution
EN Series Electrical Characteristicss:
Volts
Current
Ohms (Ω)
Duty
Sound
Wire
12AC
0.700
4.5
Intm.
Buzz
1-Blue,
1-Orange/White
24AC
0.370
18.0
Intm.
Buzz
1-Blue,
1-Black/White
12DC
0.280
43.0
Intm./Cont.
Silent
2-Orange/White
24DC
0.150
164.0
Intm./Cont.
Silent
2-Black/White
EN400RP Available Finishes
EN400RP-BLK

-- Black Powder Coat *NEW*

EN400RP-32D

-- Satin Stainless Steel - BHMA630

EN400RP-10B

-- Dark Bronze - BHMA613

EN400RP-US3

-- Bright Brass -- BHMA605

EN400RP-US4

-- Satin Brass -- BHMA606

EN400RP-10

-- Satin Bronze -- BHMA612

EN400RP-32

-- Polished Chrome -- BHMA629
---
How to Order:
Please provide the following information to ensure you receive the CORRECT electric strike.
| | | | | | |
| --- | --- | --- | --- | --- | --- |
| | Model # | LB Option? | Voltage | Finish | Handling |
| example: | 400RP | LB | 12DC | 32D | RH |
Or,
400RPLB-12DC-32D-RH
. Without the the LB option (Latchbolt monitoring) - the example would read:
400RP-12DC-32D-RH
Fail Safe Request
: Please add "RS" to item#
EX:
400RPLBRS-12DC-32D-RH
or
400RPRS-12DC-32D-RH
as an example without the Latchbolt Monitoring option.